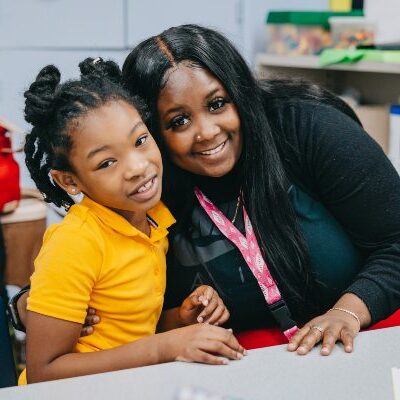 Nurturing Excellence, Inspiring Success
Hendricks is a community-focused school dedicated to holistic student development. With an emphasis on social-emotional learning, we cultivate a secure, supportive, and engaging learning environment for every student. 
As a learning community, we value student engagement, parent involvement, and community partnerships, fostering a dynamic and comprehensive educational experience that prepares students for success as responsible global citizens.
Inclusive, Supportive & Fun
We prioritize creating an inclusive, fun, and supportive learning environment where every student feels valued and respected, ensuring the overall development of our students.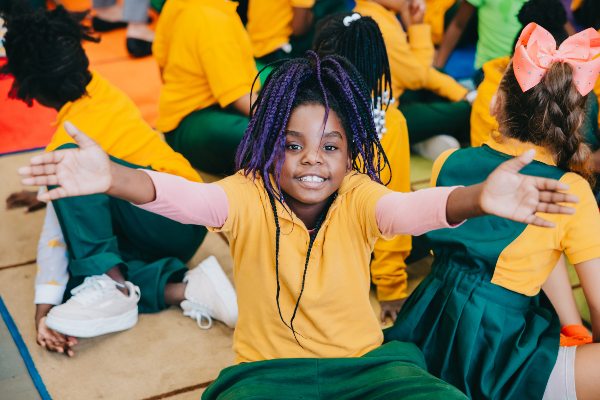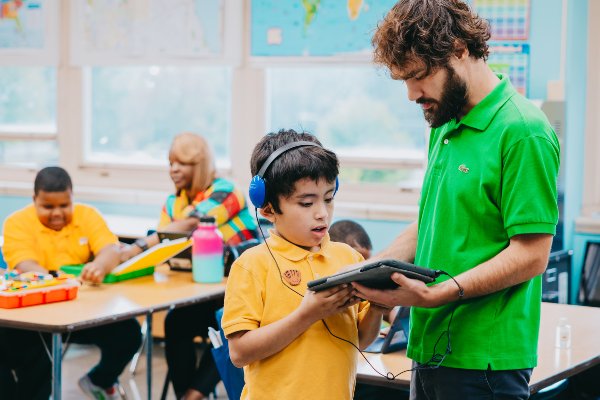 Small Classroom Sizes & SEL
Small classroom sizes provide an ideal setting for fostering social-emotional learning (SEL). Our teachers create meaningful connections and address individual student needs.
Music & Art
Thanks to our community partners, Intonations and Lollapalooza, music classes enrich our regular school day, while an art studio enhances creative classroom activities.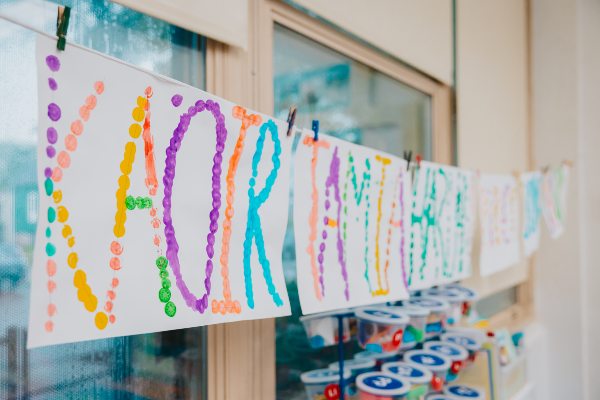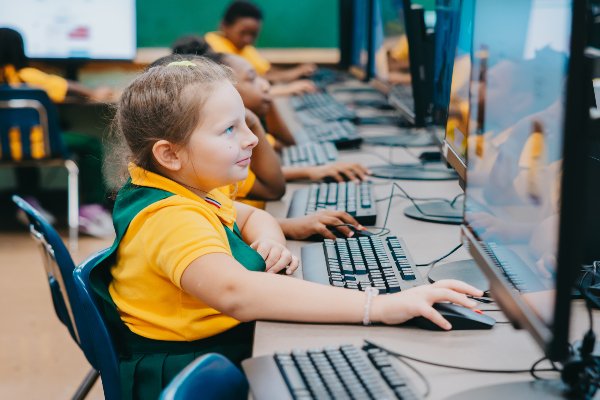 Academic Commitment
From language arts to math and science, our teachers use innovative methods to engage students, promote critical thinking, and stimulate creative curiosity.
STEM In Pre-K & Beyond
Our Pre-K program provides unique STEM and music education opportunities, along with an introductory soccer program. Expanding STEM to the entire school is our future goal.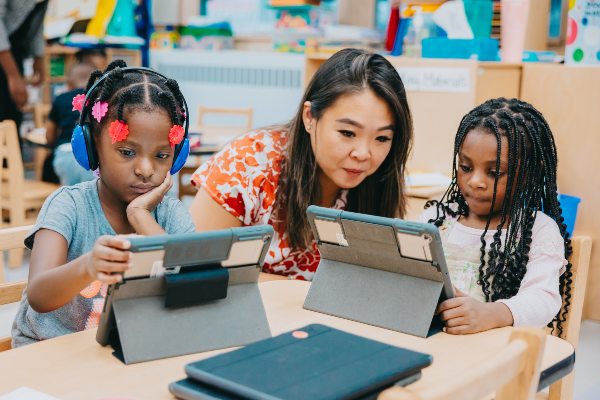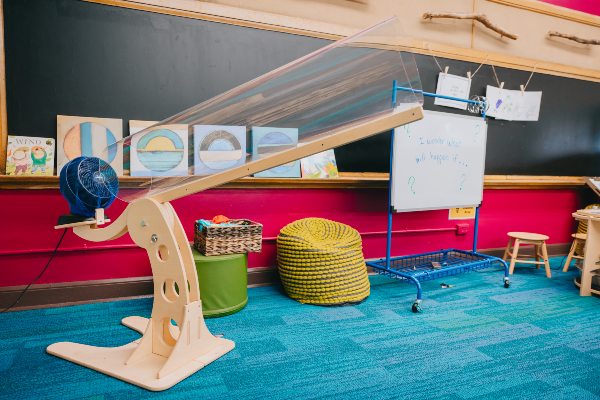 Technology & Makerspace
Our commitment to 21st-century learning includes 1-to-1 technology, a state-of-the-art makerspace, and a computer lab to support STEM Activities like robotics and hydroponics.
Enrichment Activities
Before & After School + Saturdays!
We offer an array of clubs, and sports, before and after school programs, plus Saturdays, that cater to a wide range of interests. These activities provide opportunities for academic and personal growth as well as build leadership and teamwork skills. School clubs and activities include; chess, fitness, anime, art, photography, and tech.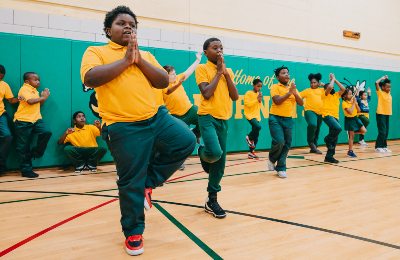 Before School
Fun and Fitness: Yoga Stretching & Sports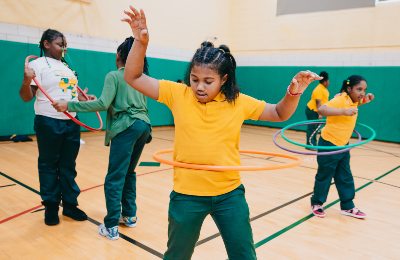 After School
Student Clubs and sports for Boys & Girls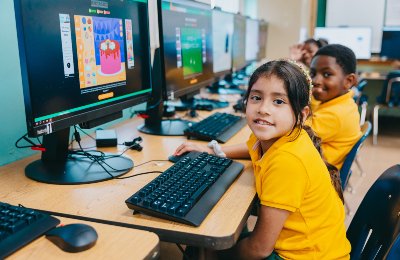 Saturdays
Academics, Nutrition & Wellness, and Sports
Physical Fitness,
Healthy Lifestyle
Regular physical education and nutrition classes as well as sports activities are crucial for our students' overall well-being. We offer boys & girls sports; basketball, soccer, softball, track, and Special Olympics.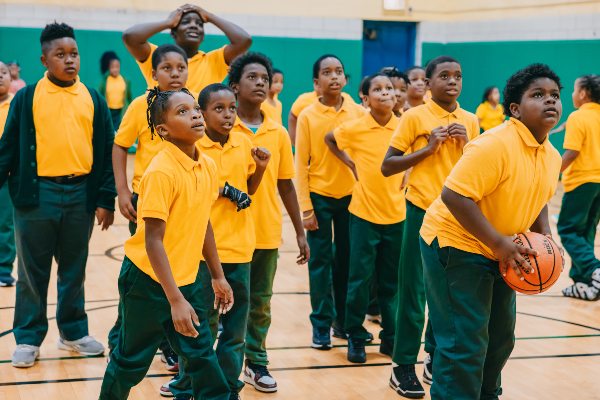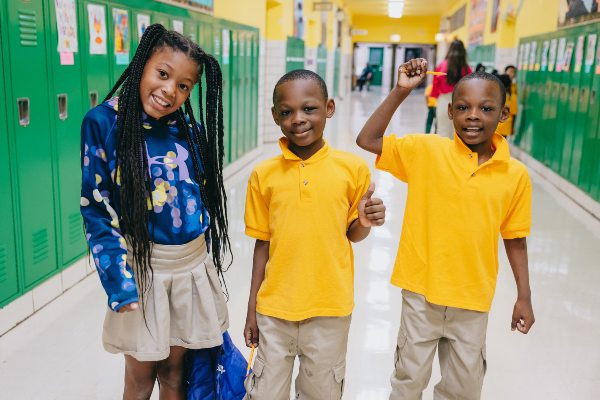 Celebrations
& Special Events
We celebrate student achievement with an incentives program and organize special events like a school carnival and field trips to Brookfield Zoo, and the Museum of Science and Industry.
Discover the Hendricks Difference
Discover the Hendricks Difference! Immerse your child in a fun, nurturing environment that values community, growth, and holistic education. Click below to learn more about our mission, vision, and team.